Welcome to the Kraitos Setup Course, where the developer walks you step by step through setting up your software and understanding the basics of managing Kraitos.
On the Kraitos Weekly Insights webinar in AP Live, you'll be able to engage with the developer and other members of the community, share results, and ask questions. Software updates, weekly settings and adjustments, and more will be shared. Check the schedule and join from inside your dashboard.
Get AP Setup or AP Setup Pro for live, interactive and secure setup guidance with our professional customer service specialists.
Communication Channels
Join the Telegram Announcements Channel
Join us on Discord for the Kraitos Traders Group
First Steps
Access and Connect to Your VPS (Virtual Private Server)
Learn about Using a Demo Trading Account
Kraitos Setup
Step 1
Log into your broker account by selecting File -> Open an Account in your trading app.
For a detailed guide on how to log in to your broker, visit our How Do I Add My Broker Trading Accounts to My VPS? article.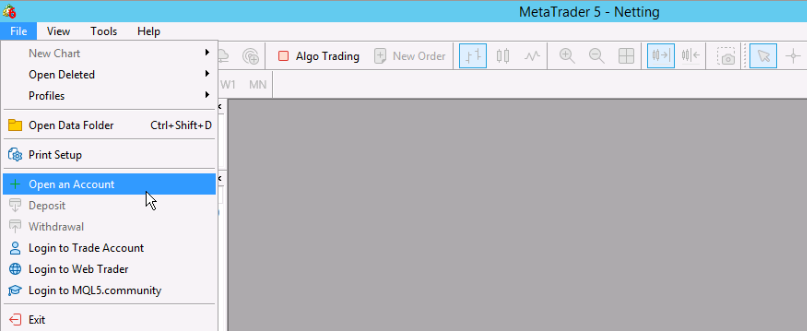 Step 2
Search for your broker's name and log in to your broker account.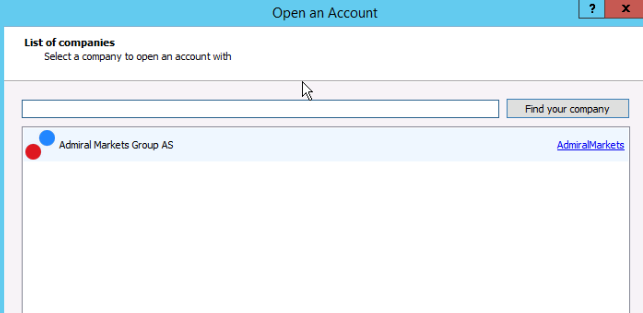 Step 3
Once logged in, go to Tools -> Options.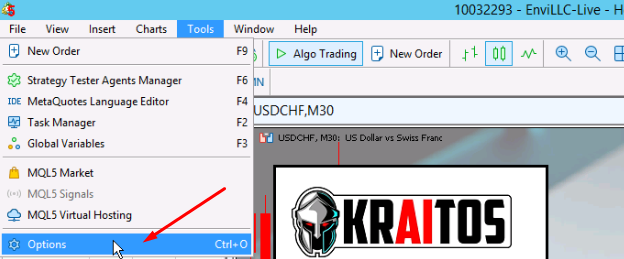 Step 4
Ensure your Expert Advisors tab looks like the example below, and add https://auvoriaprime.com to the URL list.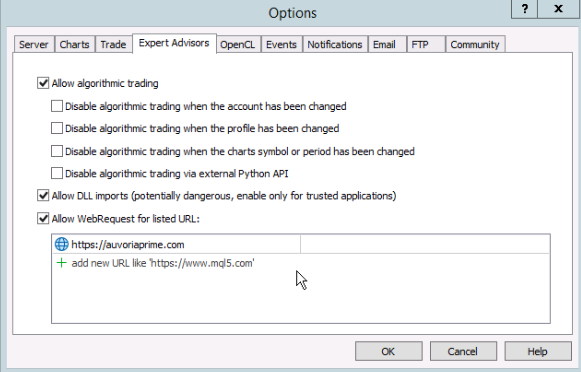 Step 5
Open any chart by right-clicking it and choosing Chart Window.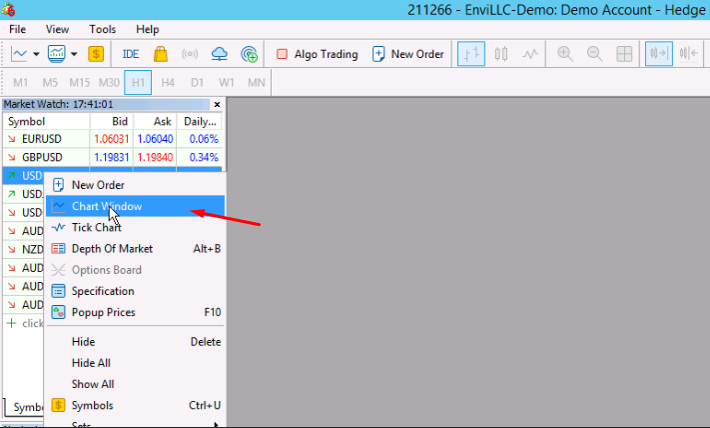 Step 6
Drag Kraitos from your expert advisors to the chart you've opened, and make sure the Allow Algo Trading box is checked.
IMPORTANT: only add Kraitos to ONE chart. Do not add Kraitos to multiple charts. Kraitos manages currency pairs by listing the pairs in the software's settings.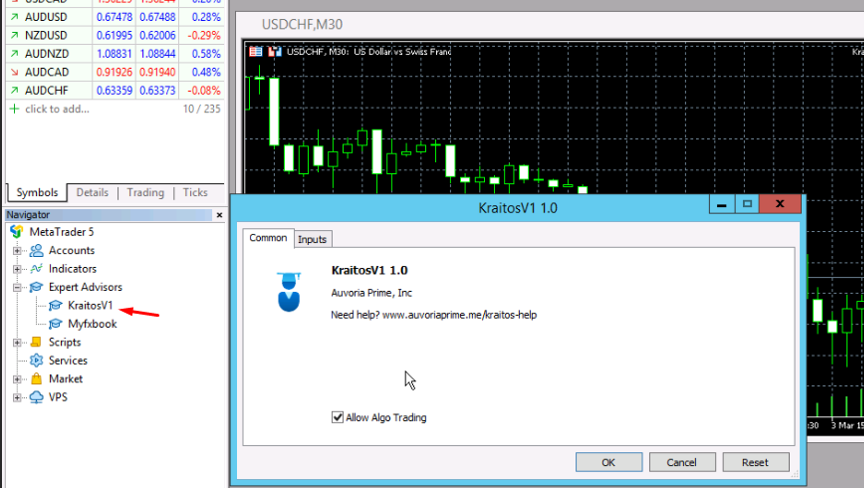 Step 7
Make sure these are your default settings and click OK. For additional details on settings read our Kraitos Settings article.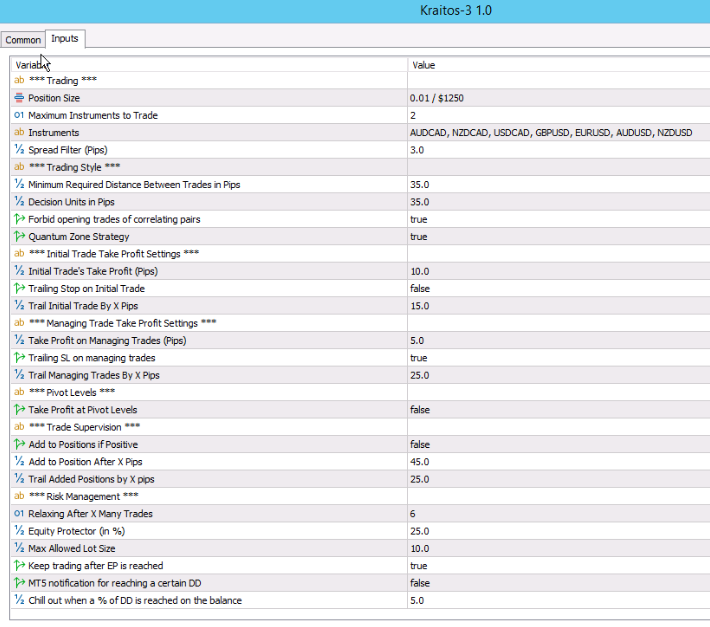 Step 7A
If you're using Kraitos MAV, you must authenticate your account.
Click the Click to initiate authentication button below the info panel.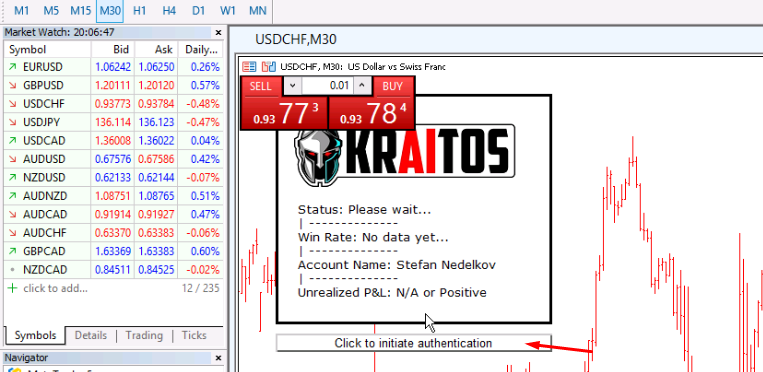 Step 7B
To complete this step, you must be logged into the Auvoria Prime account associated with the Kraitos license being activated. Using your computer or device's browser, not the VPS, go here: https://auvoriaprime.com:8443/device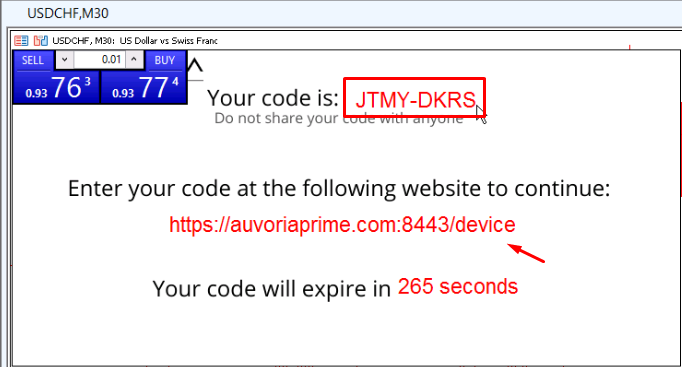 Step 7C
Enter the code, including the hyphen, from the previous step and click Submit.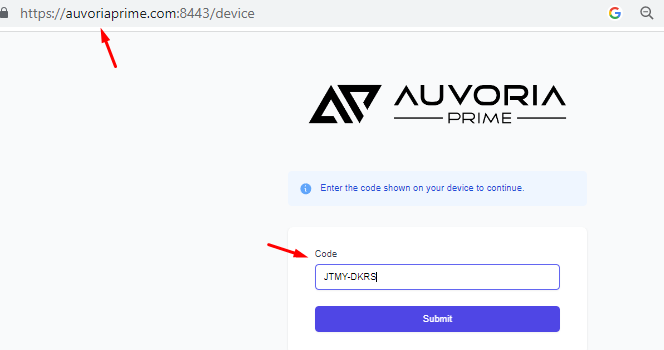 Step 8
You should see a confirmation message and the button under the info panel on the Kraitos chart should now say Logout.
Kraitos Support Options
You have several support options available to you that are yours to use.
Weekly Insights Call - Once per week, Dominic is streaming live and shares updates on the previous week's trading results and sharing updates and more about his own personal use of Kraitos. Call details are on the Events Page. The call is hosted in AP Live; read this article to find out how to access the call live.
YouTube Channel - Recordings of the Weekly Insight calls are available on the Auvoria Prime YouTube channel, and you are

highly recommended

to watch them.
Help Desk - The Auvoria Prime Help Desk has Live Chat support, ticket support, and a large knowledge base of articles to learn from.
Send an Email to Support - support@auvoriaprime.com

- Send an email, which will be converted into a ticket and replied to asap by a customer support representative.

Telegram Channel - Join this channel to receive announcements regarding Kraitos.

https://t.me/kraitosfx

Discord Group and Channel - Connect to Auvoria Prime Discord Server and get access to an announcement channel and a group of people using Kraitos together and sharing experiences. Visit this

support article

to learn more about connecting to Discord.