CryptoChill is an easy way to get your commissions via USDC or USDT. Auvoria Prime has chosen these stable coins to reduce the potential loss of value that is associated with the random volatility of other cryptos like BitCoin, Ethereum, or Litecoin. The fees for using CryptoChill vary due to the gas fees associated with ETH. In general, the fees should be 1-3%, with a $4 fee per withdrawal. Please make sure you verify the token and address that you are using. Crypto transactions are to be considered final and irreversible.
Step 1: Log Into Auvoria Prime Account
You will need to be logged into your Auvoria Prime account to begin the withdrawal process.
Step 2: Go to the Wallet
On the left-hand menu, click on Account Information and then go to My Wallet.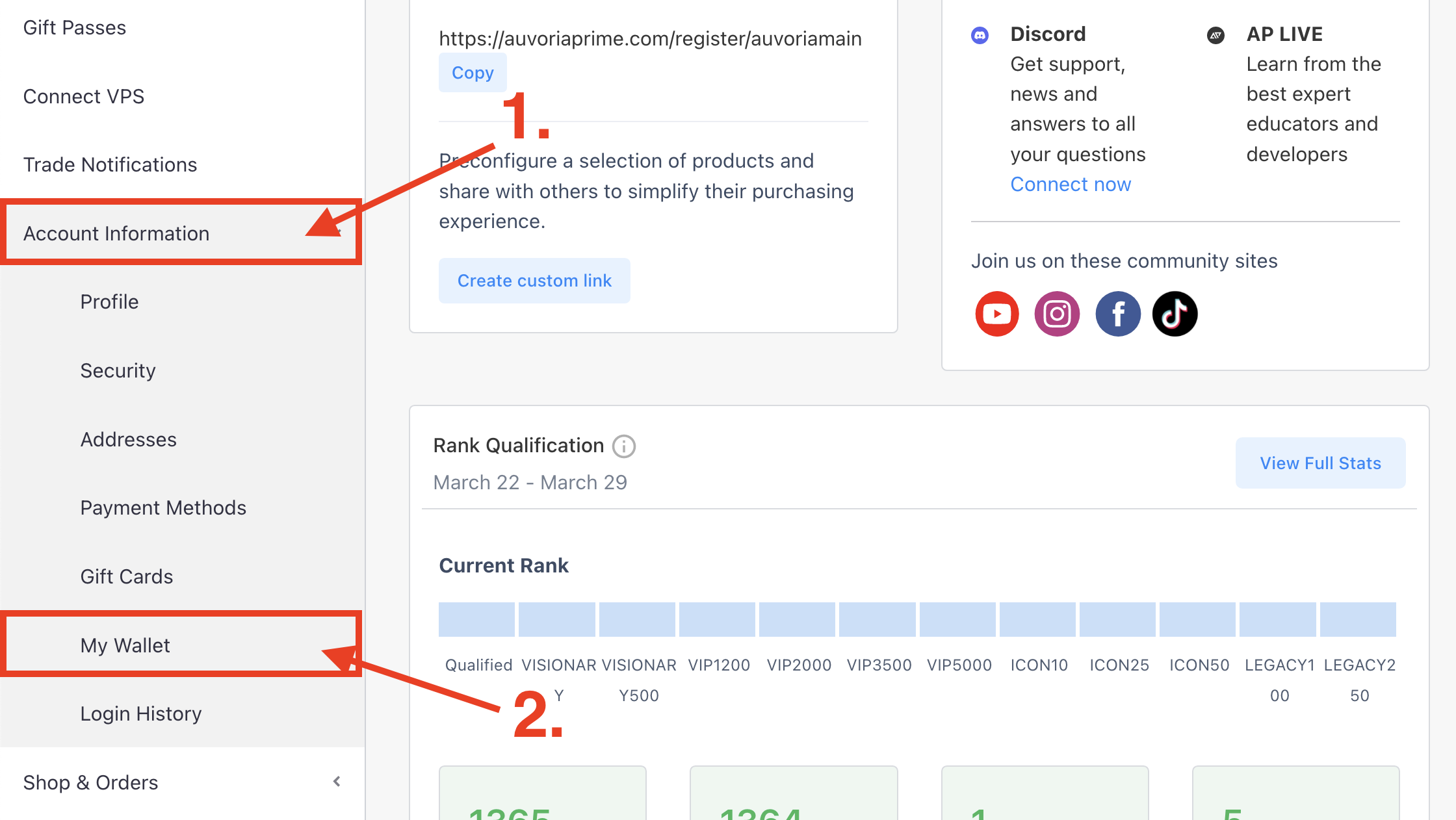 Step 3: Go to Withdrawals
You must now click the Withdrawals menu option on the My Wallet page.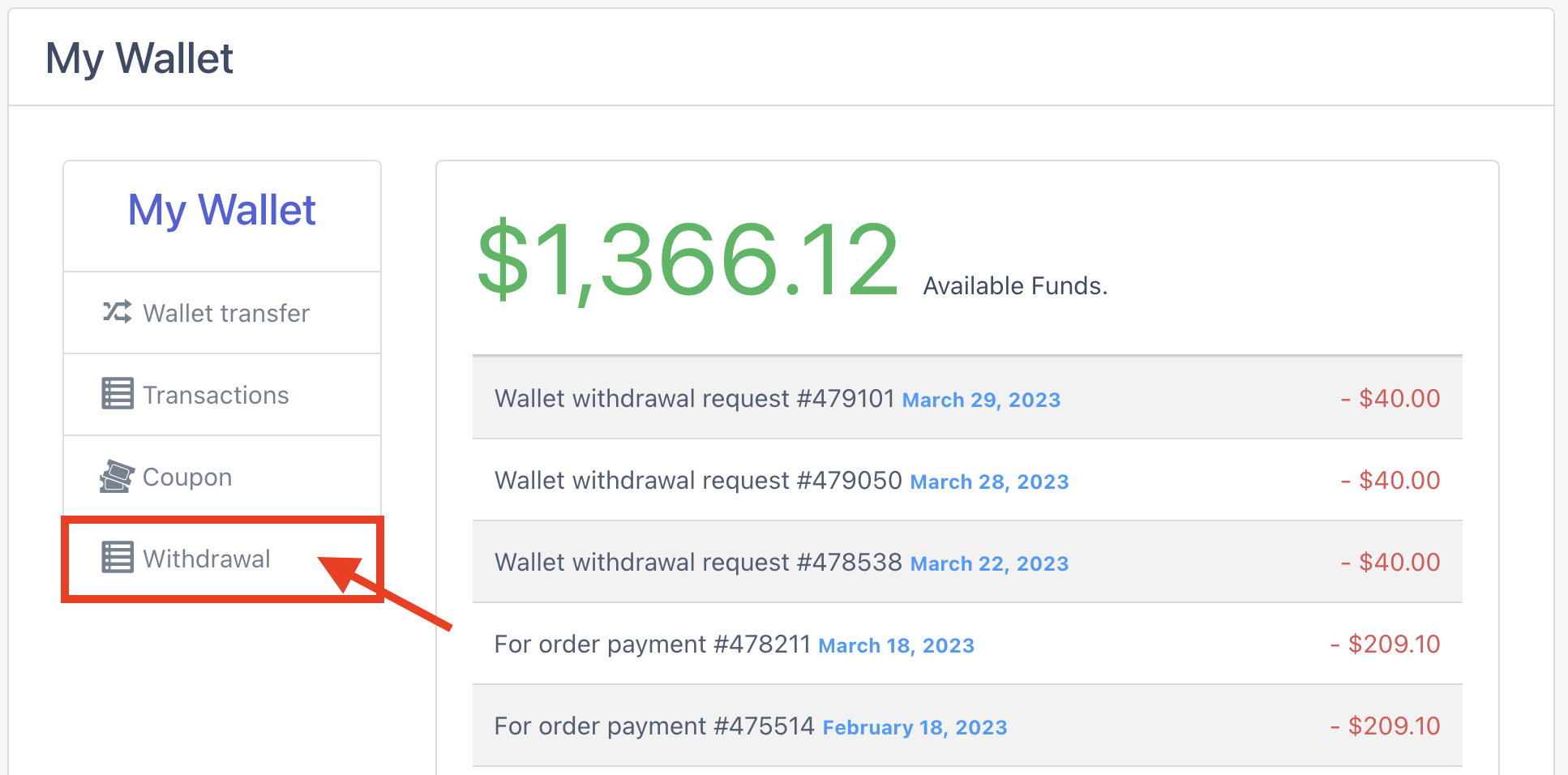 Step 4: Make the Withdrawal
On this page, you will enter the amount of money you want to withdraw. Select the Cryptocurrency option as the payment method, choose the type of cryptocurrency that you want to use, and add the wallet address. The dropdown menu shows 2%, but the fees can be as high as 3%, with a $4 fee per withdrawal.
NOTE: It is crucial that you verify the coin or token that you want to make the withdrawal in and that you are specifying the correct network, ERC-20 or TRC-20. If you are unsure about this, please check with the wallet or exchange you are using to determine the correct network.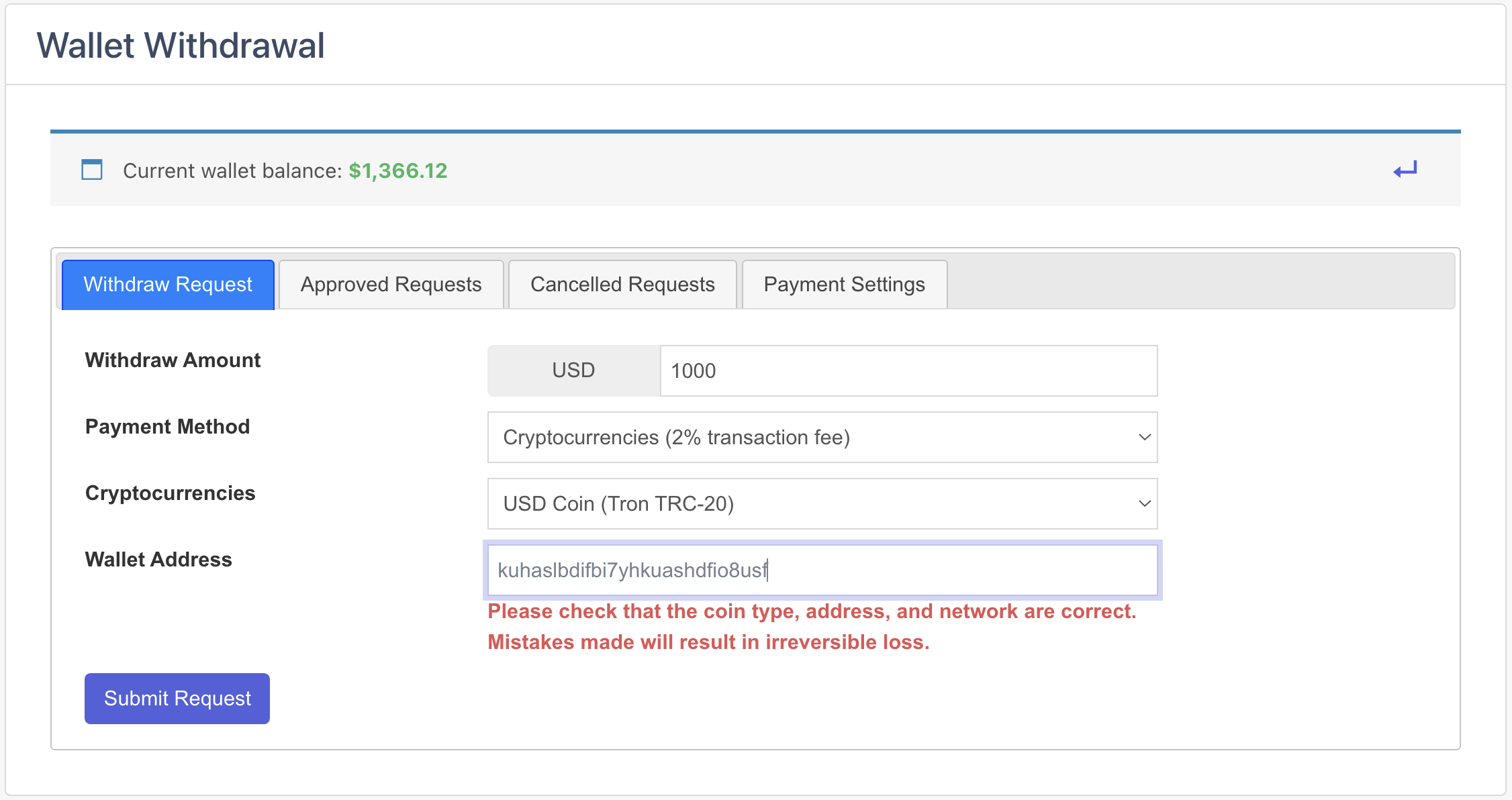 Step 5: Check the Withdrawal
You now have a chance to check your withdrawal details. If you see any issues, click the Cancel withdrawal request button immediately. You will receive funds in up to an hour if all the details are correct. We have chosen to reduce fees as much as possible, which causes a little longer delay in the transaction.

Status of CryptoChill
Check the status of CryptoChill to determine if it is a reason for delays in your transaction.