Your Subscription has a grace period. The grace period is 7 days from your rebill date.
Example:
You purchase a subscription on March 5th at 10 AM, your renewal date is April 5th and your subscription will officially cancel 7 days later if no renewal is successfully processed.
You may, however, resubscribe by clicking on Shop and Orders --> Subscriptions --> View-- > Resubscribe.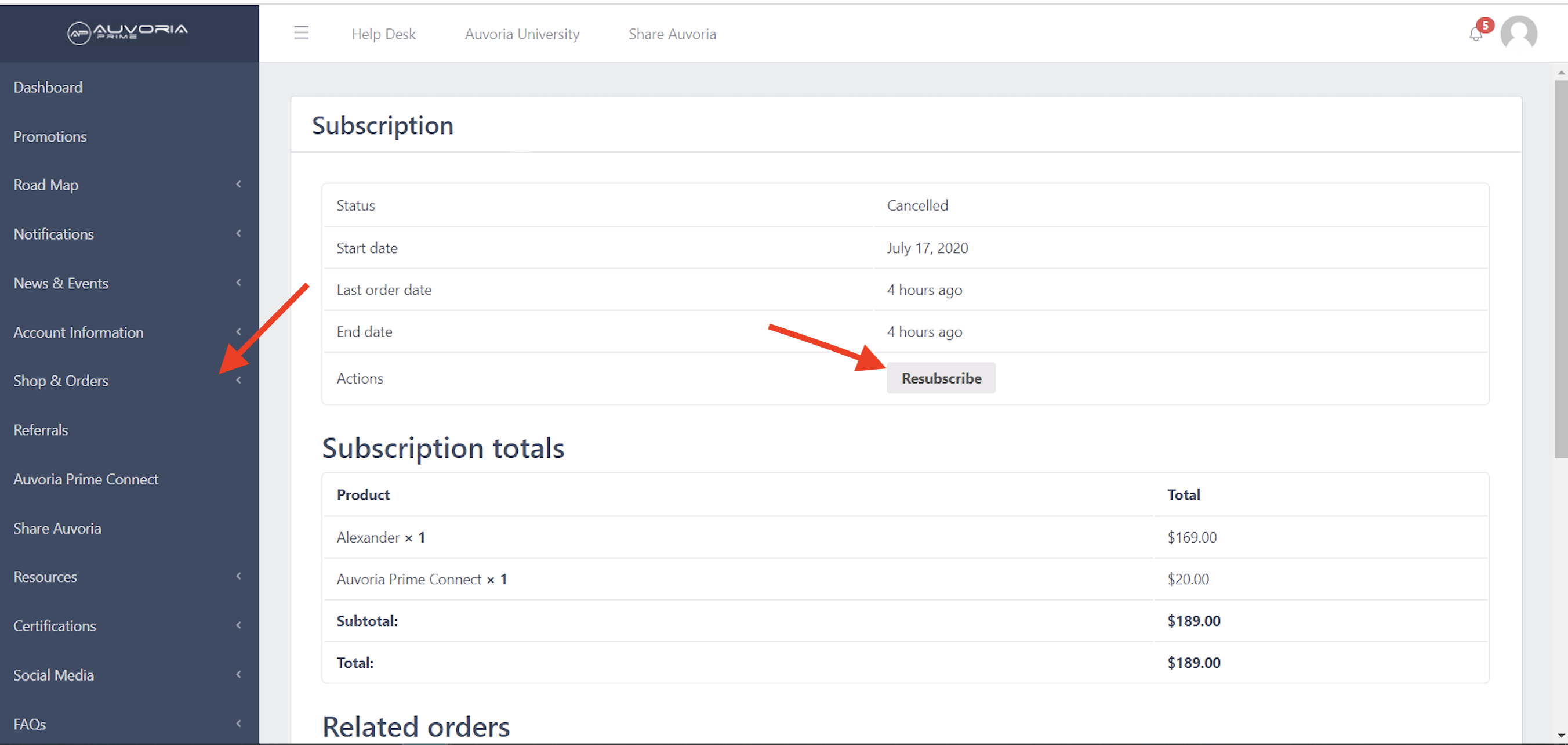 ---
Important Resources
Connect with Auvoria Prime