Adding your broker trading accounts to your MT4 or MT5 on your VPS is easy. Simply follow these steps. Learn about funding a broker.
Step 1
Log into your Auvoria Prime back office.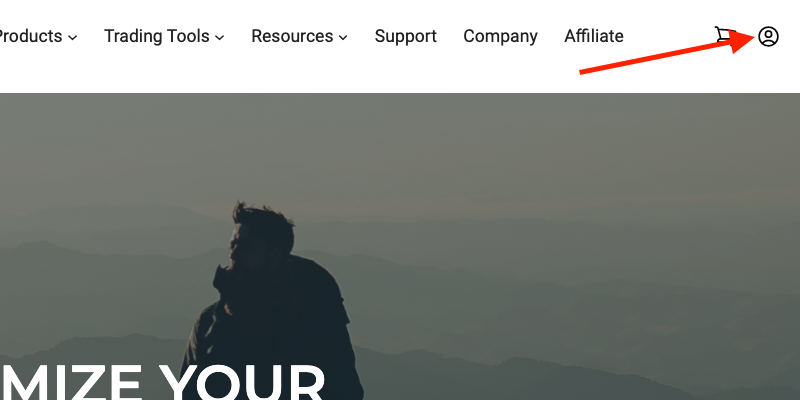 Step 2
Click 'Connect VPS' on the left menu.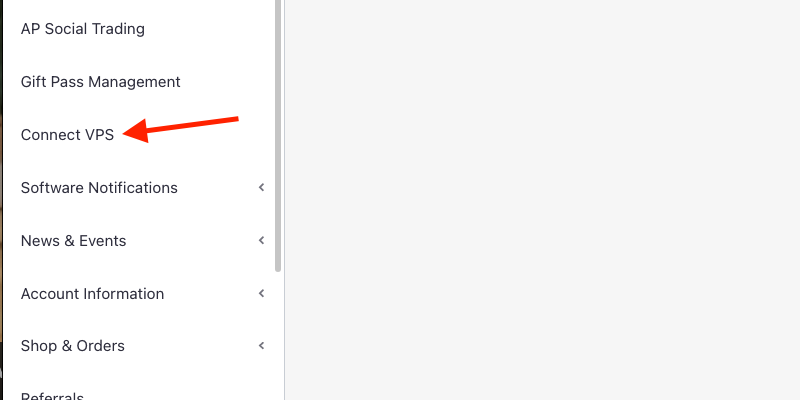 Step 3
Select the correct instance under 'VPS Accounts' and click 'Connect.' If you have trouble logging into your VPS read this article.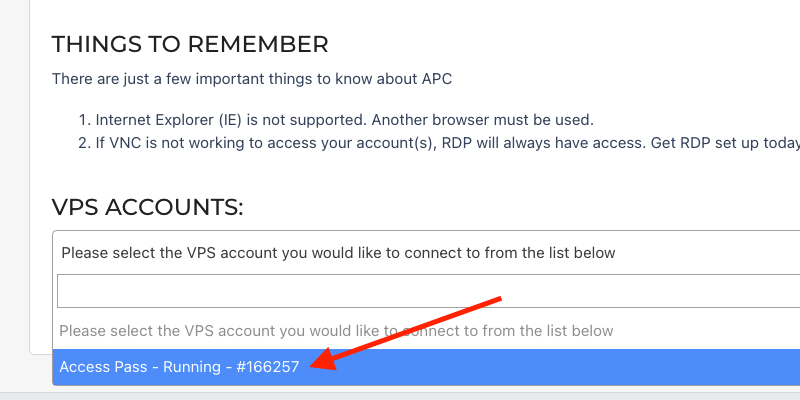 Step 4
Once logged onto the VPS, click 'File' on the top menu and click 'Open an Account.'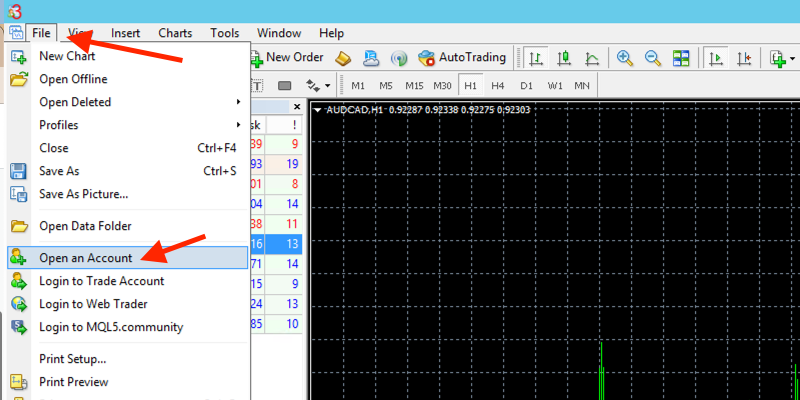 Step 5
Scan the list for the name of the broker you want to use and click on the broker's name.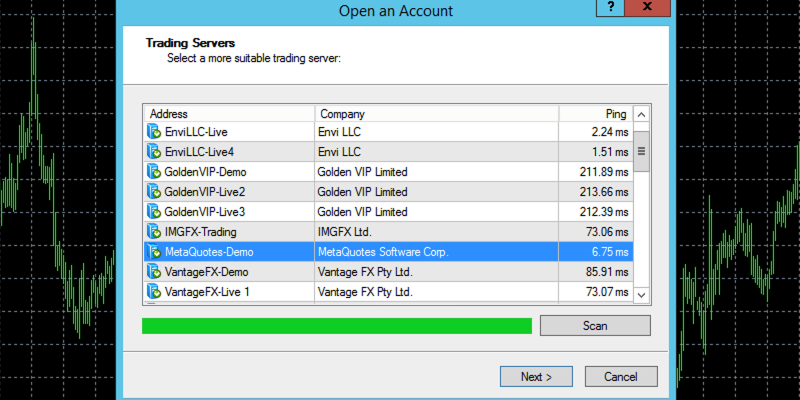 If you do not find your server in that list, click on the green plus sign at the bottom, type in your broker name, and click 'Scan'.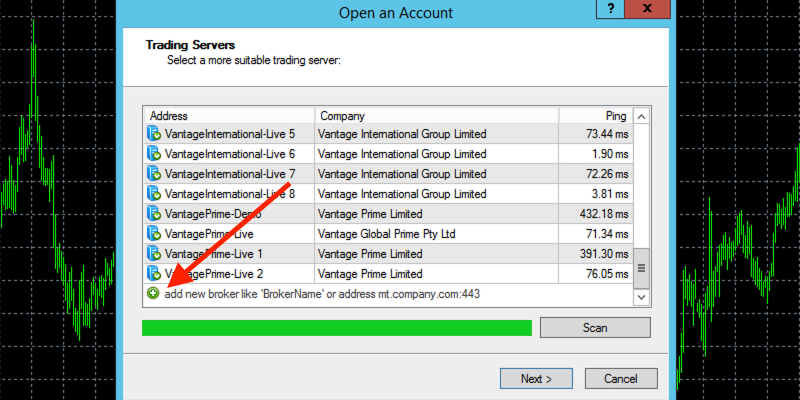 If the scan is successful, you'll see your broker's server on that list with a green/blue symbol on the left. That symbol means the connection is good; if it's red/grey, click 'Scan' again.
Step 6
Click on the trading server of the broker you want. Click 'Next.'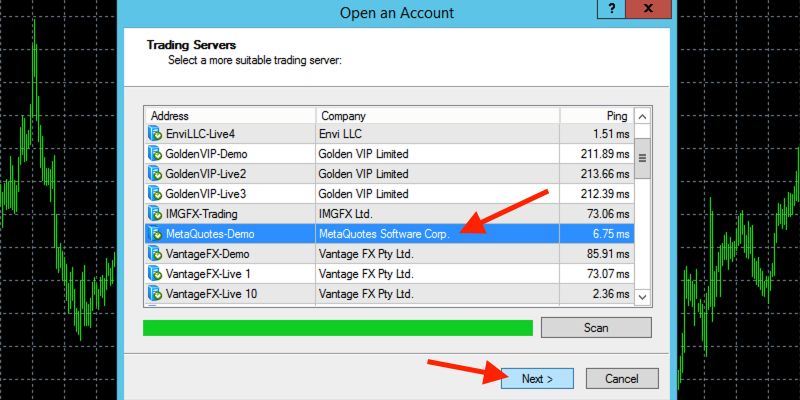 Step 7
There are three options at this step in the process. Add the login credentials and click 'Finish'. It will open the account in Meta Trader. You can also select to create a new demo or real account.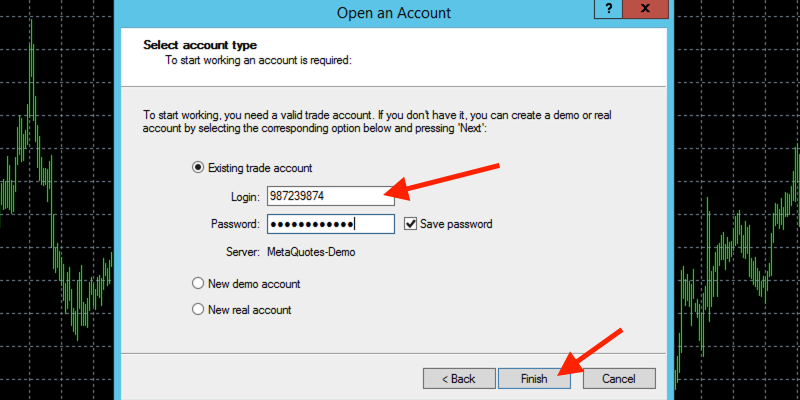 If you need to create a new demo or real account, select the correct option and click 'Next'.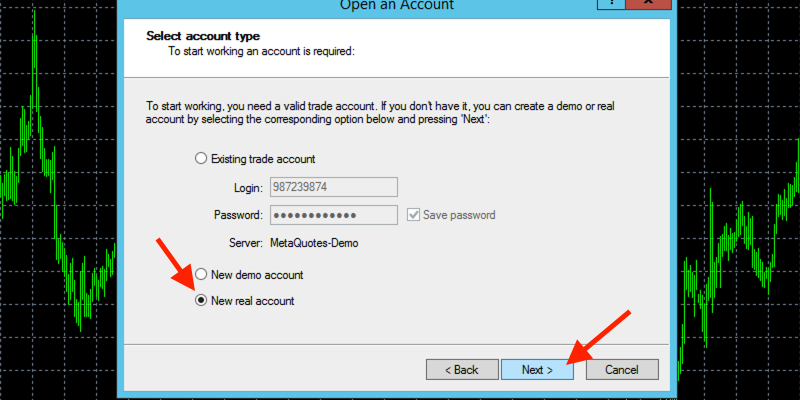 Fill out the form and click 'Next'.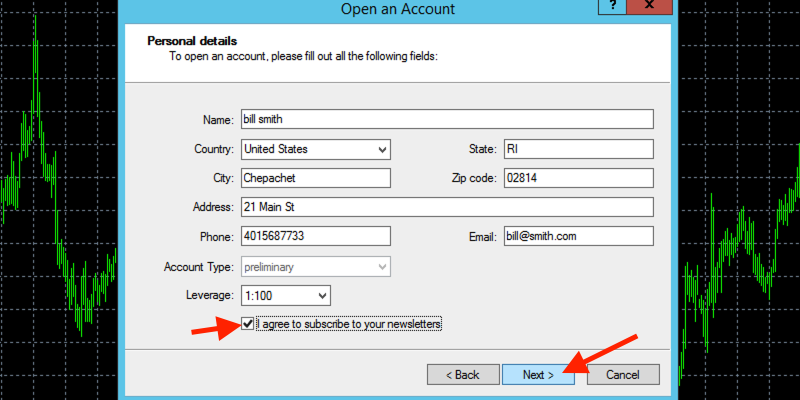 Record the login details and click 'Finish'. Some brokers will email you the account information. You can also change the password from your broker's back office.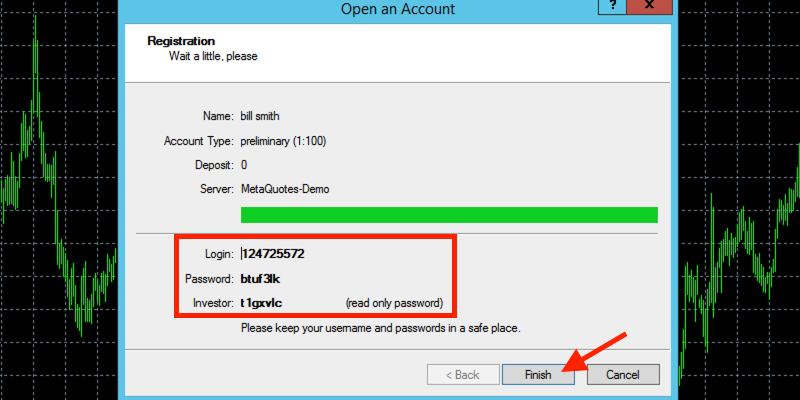 Funding a Broker Account
Funding a broker account is a relatively easy process. Below is a list of widely used broker's help center articles on the process. It's likely your broker has similar documentation to help answer specific questions.