Custom referral links are excellent for sharing a specific product, package, or combination of services with another person. If you suggest that someone get a Silver Access Pass and AP Setup, you can create a link that will populate the shopping cart with that information. This will save them the uncertainty of finding the items themselves.
Package links and custom links can be created on this page in addition to the widget on the dashboard.
Step 1
The Custom Referral widget is on the main Dashboard of your Auvoria Prime Backoffice. Just log into your AP account, and you will see this on the dashboard.
Step 2
The top option in the image below will send a person directly to the shop page. This page has all of the products and services. This is a good option if you don't know what a person wants to order.
Click the Copy button to the right and share the link.
To create a custom link, Click 'Create Custom Link'

Step 3
Select the product you want to populate automatically in the shopping cart of the person you are sharing this link with.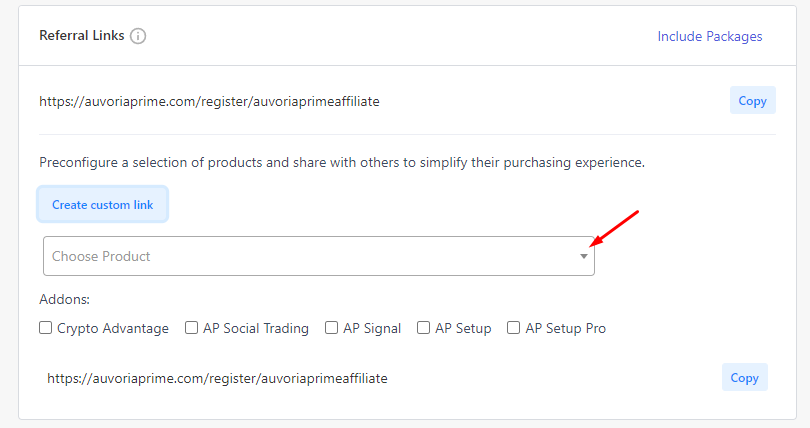 The link will change based on the Access Pass you chose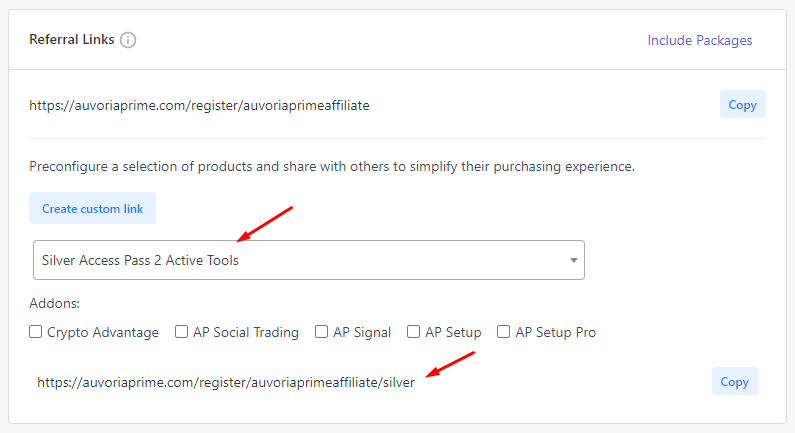 Step 4
Click the 'Copy' button to copy the link for sharing with others.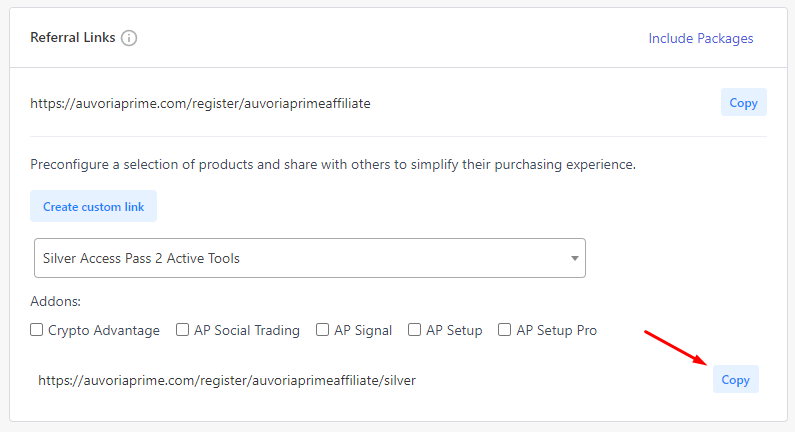 You can also check the boxes in the add-on area to include more products or services in the populated shopping cart. Select all that apply, and you will see the link to share changes as you add more items.
Once you have selected all the items you need, click the 'Copy' button and share the link.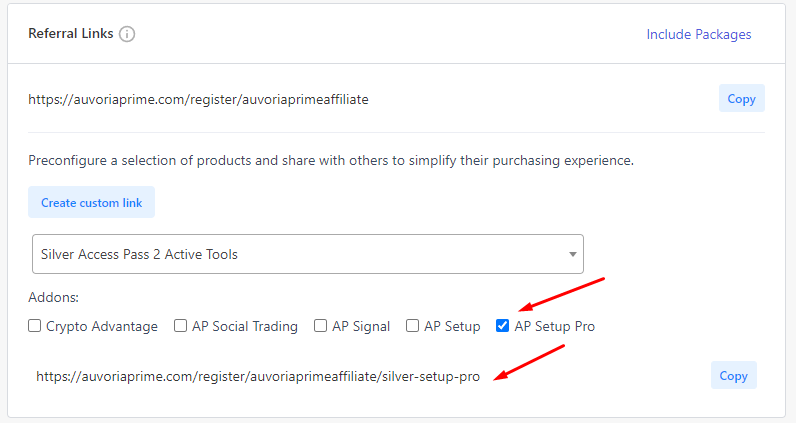 If you have any more questions, please contact our support team.