Under Broadcast, you have the ability to create your own personalized emails to send out to the contacts in your Share Auvoria account. Click on the Create button to get started.

You have many options here: give your email a name, and choose whether you want it to be HTML, text, or both. Choose a catchy subject line that will get a prospect to want to open it. Create the body of your email, and then choose which day you want it to be sent out. You can have it automated so you don't forget to send it out. These are all valuable options that are offered to you for free, which can help you generate a lot of traffic, prospects, and customers.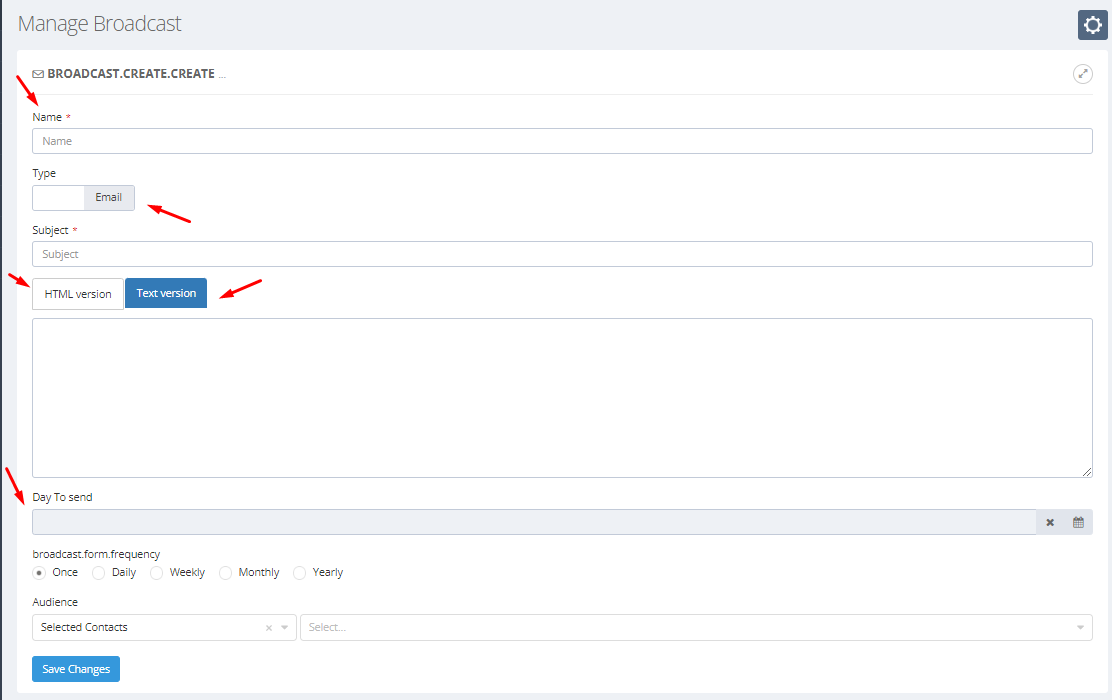 As they say, "The fortune is in the follow-up," so don't forget to do just that. Send people to the Facebook Results Group or a Telegram Results Group to help them see the potential of an account with Auvoria Prime.
Note: The system does not support importing lead lists for mass mailings. If you have hundreds or thousands of contacts in your Share Auvoria account, you will be able to broadcast an email to them but importing lists is not available.